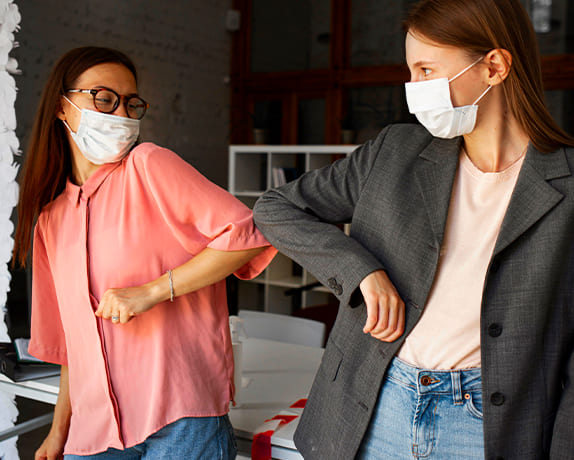 As the country eases its lockdown measures, most organisations are putting in place a resumption plan in a phased manner. Helping your employees return to work, safely and confidently, during the coronavirus (COVID-19) pandemic is no easy task, and it requires a carefully developed plan. While organisations may feel a sense of urgency to get their business back to normal as soon as possible, it should be managed as a safe and stable return. To ensure uninterrupted services to our customers, we have in place a Business continuity plan, in the eventuality of sealing of the premises due to any positive case being detected. We are committed to follow all the precautionary measures to ensure a smooth transition.
To my mind, every organisation must start the resumption plan with an evaluation of the jobs and people it engages within two categories:
The jobs which can be effectively delivered from remote location i.e. Work from home.  
The jobs that requires to be delivered onsite, which require employees to be on premises to get the execution done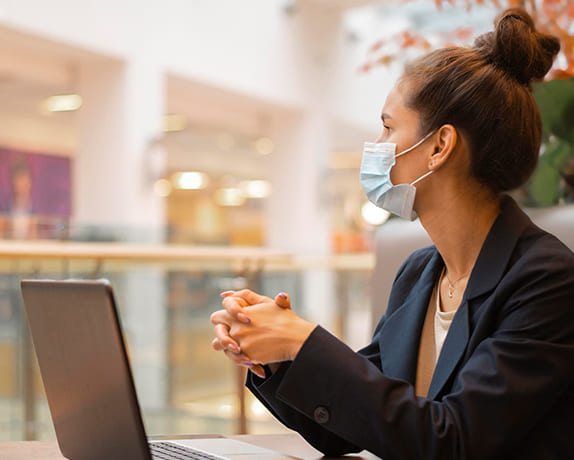 The first set of employees will continue to work from home for the time being. The second category, the Bank will continue to help everyone stay healthy in the office while sharing common workspaces and establish a healthy office culture for employees as they return to work and adjust to new realities and emotional challenges presented by the COVID-19 pandemic.
All precautionary measures are ensured at SBM Bank India which includes:
Social Distancing
Screening & Monitoring
Disinfection & Sanitization of workplace
Prevention & Awareness
Regular communication
By following the above guidelines, the chain of corona spread shall be effectively broken and normal Operations can be resumed safely by organisations. Provision of signage around the office will keep everyone mindful of safety, good respiratory hygiene, cleaning recommendations, social distancing, and symptom checks.
Work Area Rules:
Avoid Handshakes
Define your chair, don't use anyone else's chair
Sanitize your laptops, desktops, mobiles and workstations frequently.
Wear a Mask
Minimize contact
Avoid foreign/ Domestic travel
Avoid classroom training / large gathering for meetings
Frequent handwashing
Avoid touching lift buttons or use a tissue to touch it. If you are taking the stairs, avoid touching the walls or railing.
Make sure there are not more than two-three people in the lift, else take the next one. While in the lift, do not face each other.
Home quarantine for 14 days if employee or family member of employee has come in contact with a positive or suspected case of COVID19
Employees who have travelled within 14 days from or to COVID affected areas to be quarantined for 14 days.
Employees in containment zones to work from home.
Guidelines are issued while travelling to and from work
Use of private vehicle is highly recommended, preferably self-driven.
If using 2-wheeler, avoid riding with a pillion rider, and wear proper gear including helmets and gloves.
Avoid Car-Pooling, if no option then not more than 2 people
Preferably, avoid Public Transport to the extent possible
While ensuring physical safety of all the employees, we have also tried to focus on the mental health and wellness of our SBM Employees. Good communication is one of the first and best defences against the physical and emotional aspects of navigating coronavirus. We have been effectively communicating, reassuring and supporting employees who may be going through a surge of emotions and personal challenges as a result of the virus and containment efforts. We have tried to keep our staff motivated with Employee engagement sessions and wellness programs/ webinars helping employees demystify concerns around Covid and virtual fitness sessions to make them physically and emotionally fit.
Amongst all this, it is very important to build a result oriented collaborative team. The key factor contributing to the success of remote working is making work observable by sharing status updates which makes your team more result oriented. We have ensured the employees are effectively been engaged in upgradation of their skills by way of virtual training sessions being organised for the staff across the branches.