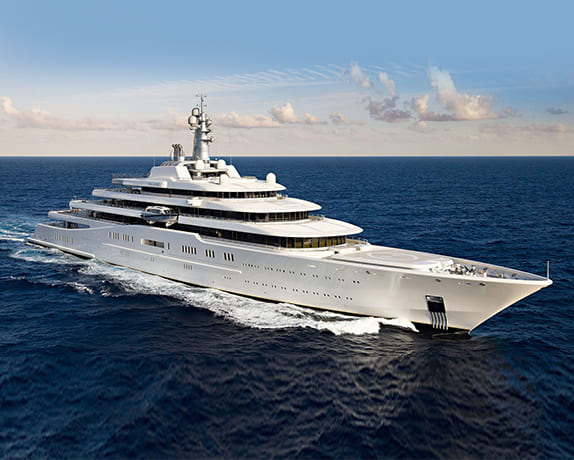 Billionaires and industry magnates across the world invest in some of the most luxurious superyachts to entertain their guests and to get away from the hustle-bustle of the city. Some of the world's most expensive superyachts boast of gold panelling, helicopter power connectors, bulletproof windows, onboard voltage regulators and so much more.
These superyachts are symbols of power and luxury at their finest! Here are 3 of the most expensive and impressive superyachts in the world that can be found cruising around the sea.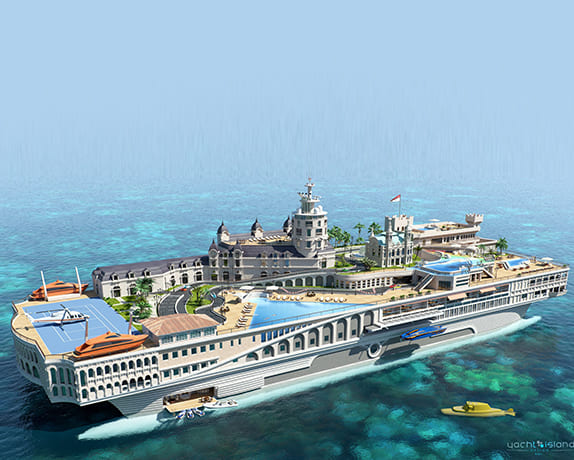 History Supreme
Priced at a whopping $4.8 billion, History Supreme is one of the world's most expensive yachts owned by the richest man in Malaysia, Robert Knok. The 100 feet long yacht was made using 10,000 kilograms of gold and platinum, and it took over 3 years to be built. The most interesting aspect is the master bedroom that has a wall made out of meteorite rock and also hosts a statue made from real Tyrannosaurus Rex bones. Gold and platinum have been used to decorate the yacht right from the base to the anchor. If that wasn't enough, the master suite has a 64 kg 24-carat wall aquarium and a liquor bottle with a very rare 18.5-carat diamond. If this isn't luxury, what is!
Eclipse
Owned by Russian billionaire, Roman Abramovich, Eclipse is the world's second-largest yacht priced at $1.5 billion. The 533 long yacht has 2 helipads, a disco hall, 24 guest cabins, two swimming pools, and a comfy hot tub to relax in. The yacht also boasts of an intruder and missile detection system.
Eclipse also has a mini-submarine that can submerge up to 50 meters underwater. The yacht is designed to avoid paparazzi, with a shield consisting of lasers that sweep the surrounding area.
Streets of Monaco
Can you imagine the beautiful city of Monaco on a boat? Well, that's what Opulent Yacht and Filthy Rich Boaters have aimed to achieve with the Streets of Monaco. The 500 feet yacht hosts miniatures of landmarks such as Hotel de Paris, Monte Carlo Casino, Ca Rascasse, and more. The swimming pool in the yacht is designed to look like a beach. Streets of Monaco a.k.a The Floating City has three floors featuring a private elevator, an office, a living room, 7 guest suites each with bathrooms, dressing rooms, balconies, and sundecks and jacuzzis attached to them.
That's not all, the yacht also has a café-bar with an underwater view, a mini waterfall, a barbecue facility, and helicopters and submarines.
There are many more superyachts out there with impressive features and amenities. Most of them are owned by the richest and most respected members of the international society and are private. However, some superyachts are also available to the public for chartering purposes. These superyachts are proof that heaven does exist, and if you look well enough, you will find it on the sea.