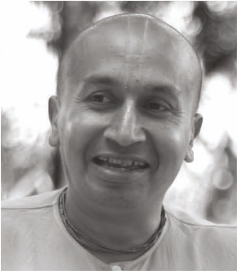 Ecotourism as a catalyst for social transformation

People in the cities live in prosperity that is marred by pollution, unlike villagers who live in a pristine environment, mired in poverty. From this insight, was born the need to find ways that will enable cities and villages to empower each other through their strengths while taking care of each other's weaknesses.
Govardhan Ecovillage (GEV), has been envisioned as a verdant, spiritual retreat based in the tribal district of Palghar. An ecotourism initiative consisting of wisdom, yoga and Ayurveda, GEV attracts people from the cities to create a transformation in their lives.
The initiative uses state-of-the-art green technologies to channelize the inspiration, intelligence and integrity of people from the cities towards transforming the lives of remote ecosystems by executing a slew of socio-economic initiatives. If replicated, GEV has the potential to fulfil sustainability goals in other parts of the world to mutually benefit people from the cities and villages alike.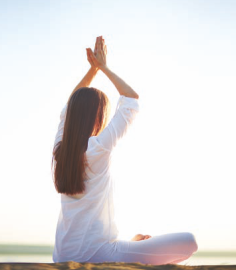 In our attempts to think of a way through which the strengths of both city dwellers and villagers could be brought together, we tried to create a win-win solution, aimed at solving the challenges of both environments in an accessible manner via Galtare village, Wada Taluka, 100 kms away from Mumbai.
An Ecovillage centered around symbiotic recycling
The Ecovillage, at its core, is based on the principle of symbiotic recycling which analyzes all possible efforts to avoid the prevalent standard and classic methods of 'wasteful-consumer-to-trash' model. Instead, with GEV, we decided to create a zero-waste contributor model. One can take inspiration from Mother cow, whose waste fertilizes the soil for abundant crops.Biogas, fueled by cow dung and other waste also sustains the energy demands of the Ecovillage with sustainable fuel for daily cooking. In order to live comfortably with minimum energy wastage, we engineer mud bricks and also utilise solar power.
Our other waste by-products are routed to a soil biotechnology plant. The average amount comes up to more than 10 million liters every year. This water is used to irrigate plants whereas solid waste is utilized for composting and creating manure. We have envisioned creating a full-circle cycle very similar to the cycles of nature. In other words, all waste contributes to servicing the next system - also known as the symbiotic recycling model.
The principle of harmony
It is critical to create an infrastructure based on the principle of harmony. Traditionally, ancient civilizations such as the Egyptians also believed in the concept of harmony. They call it 'Maat', which means building 'synergy' with one's surroundings. The Chinese also traditionally hold the concept of harmony, called 'ho' - signs that symbolically showcase the ability to nourish the environment around us. In the Hindu text Maha Upanishad, there's a Sanskrit phrase: 'VasudaivaKutumbakam,' which means, 'the world is one family.'
Transformative educational programs
Success, as we know it, isn't only defined by achieving certain accomplishments. It also entails a certain state of mind. Modern education emphasizes skills. However, it is paramount to invest in the education of will, desire and attitude of our citizens. According to a paper published by Clean & Lean University, rhythmic repetition of certain syllables creates a neuro- and psycho-linguistic effect.
This is why GEV has a roster of in-depth instructive programs that offer a transformative experience. When a person goes through individual transformation, he feels empowered and enlivened. He desires to serve more and experiences a sense of peace and joy, within.
Rural development initiatives
GEV's rural development initiatives, centered around 72 tribal villages, cater to a development program that is crucial for uplifting underprivileged and excluded segments - many of whom are farmers.Our rural development program specifically aims at stopping the rural-to-urban migration and enabling an increase in asset base for farmers. Rural women's empowerment, rural education, micro-enterprises for landless laborers, water resource development initiatives for drinking and irrigation, health interventions and skill development for the tribal youth are some of the endeavors which we actively engage in.
A haven for sustainability, GEV is designed for individuals to experience and enable transformation. When minds that think alike come together, and urban citizens participate in community-building, rural development is better accelerated.
At SBM Bank India, we firmly believe in a collaborative approach that brings the strengths of our partnerships to the fore. Growth to us, means progress that is inclusive, meaningful and sustainable.
Pragatishil Palghar (meaning "Progressive Palghar") is one such collaborative approach that sees us partnering with a number of stakeholders to uplift the district of Palghar (situated 100 kms from Mumbai) through a multi-pronged approach.
As a first step towards realizing the shared vision that underscores the Pragatishil Palghar project - aimed at the socio-economic upliftment of Palghar district in Maharashtra and its total population of over 6,15,000 residents, SBM Bank India has collaborated with Sri Chaitanya Seva Trust (Govardhan Kaushal Vikas Kendra.)
From sponsoring computers and furniture for the skill development center, opening two branches in this region (one of which is India's first container bank branch with an eco-friendly mission), to equipping residents with franchised banking centers (kendras) and supporting women's self-help groups as well as the local cottage economy by sourcing handmade merchandise, food, seeds and art; SBM Bank India in a small, big way is ensuring that banking is inclusive.
The initiative will include, among others, the provision of requisite computer units for facilitating the training of local tribal youth in essential computer skills. Primarily to enhance their employment prospects and spreading digital literacy within the area.
By empowering people, enriching an ecosystem and evolving the economy through Pragatishil Palghar, we are fostering development programs grounded in inclusive progress. Starting small, growing big together, we are the revolution - Aaj, kal aur hamesha.