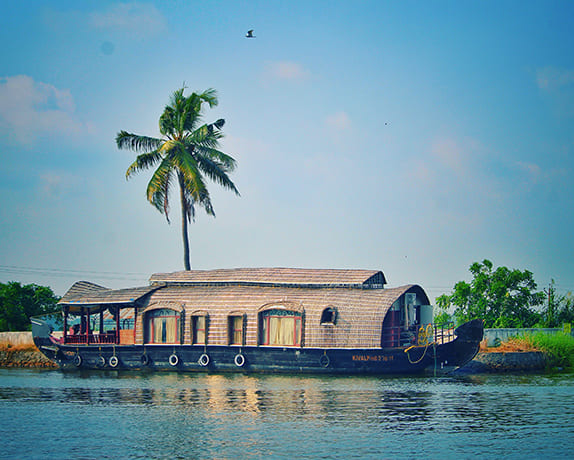 We all need a break from the daily rut, and the usual vacations may not always do the trick. Sometimes, you need to disconnect, relax and reset so that you can get back to work rejuvenated. With the year we've all had, we all could use a break to escape the stress of the city. We recommend heading to a retreat centre to reconnect with yourself, so that you can set better goals and actually follow the 'new year, new me' mantra.
Whether it's a quick solo trip you're looking for, a peaceful getaway with your partner or a an escape from the hustle bustle of the city with your family, here are some wellness escapes that will help you clear your head and recentre yourself.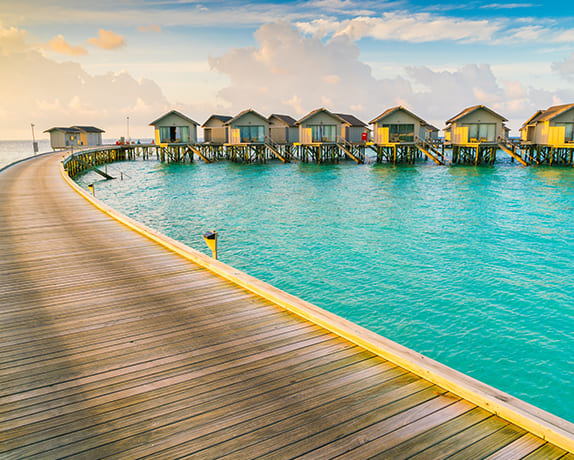 1. The Little French Retreat Himalayas, Uttarakhand
Uttarakhand is undoubtedly one of the most spiritually charged destinations in the whole world. Couple that with a wellness retreat and you are bound to have a soulful experience. The Little French Retreat in Uttarakhand offers you a 14-day escape with Ayurvedic treatments, temple tours, silent walks, cooking workshops and a lot more.
2. Nirmaaya Retreats Surya Samudra, Kerala
There is no soul in the world that the beach cannot calm down. Located at the beautiful Kovalam beach in Kerala, Nirmaaya Retreats Surya Samudra is the perfect escape if you are a beach bum looking for a holistic wellness experience. The retreat centre offers various integrated wellness programs that are designed exclusively based on your health goals. The centre flaunts top notch fitness experts and spa cuisine chefs who will ensure that you leave the premises feeling at peace and one with your soul.
3. Svatma, Tamil Nadu
If you believe in the healing abilities of music, you should head to Svatma which located a couple of hours away from Madurai, Tamil Nadu. It is an experiential boutique hotel that offers a wellness experience through innovative sound therapy. They aim at alleviating stress and relaxing the muscles, which in turn realigns the body to stimulate self-healing powers.
4. Atmantan, Maharashtra
If you don't know which kind of therapy you need, you should head to Atmantan in Pune. This peaceful spot is situated overlooking Mulshi Lake in the Sahyadri Mountains. They offer a range of therapies from Aromatherapy massages, Ayurveda, oriental acupuncture, restorative physiotherapy, Pranic chakra cleansing and more. It's only a 3-hour drive from Mumbai and serves as the perfect weekend getaway after a long and busy week.
5. Swan Yoga Retreat, Assagao, Goa
Goa isn't all about parties, if you end up in the right side of the coastal delight, you will see that peace is waiting for you. If you're looking to give the yoga ashram life a shot, Swan Yoga Retreat in Assagao, Goa is the place for you. The retreat provides cozy and comfortable eco-friendly cottages where you can partake in various activities from daily yoga classes to sacred tantric fire rituals, mantra chanting, yogic meditations yogic kriyas and more.
6. COMO Maalifushi, Maldives
If you're planning a solo trip to get away from the madness, head to COMO Maalfushi for their Shambhala Retreat. You can sample their various experiences like COMO Shambhala scrubs, massages, reflexology and facials, as well as daily al fresco yoga sessions before choosing one that suits your requirements. It is the perfect place to destress and relax while enjoying 5-star luxuries to pamper yourself along with your soul.
7. Love Surf Yoga Retreat, Colombia
Do yoga, go surfing and have yourself a pilates adventure at this retreat centre in Santa Marta in Colombia. Enjoy daily meditations, evening sound baths or even a private escape to the jungle! It's the perfect spot for couple's to reconnect with themselves and each other amidst nature.
8. The Belmond Good Living Self-Care Retreat, Anguilla
One of the most popular retreats across the world, The Belmond located in the Caribbean
Is run by the authors of Self Care for the Real World and Rituals for Every Day, Nadia and Katia Phillips. The sisters have coached popular celebrities like Kate Moss, Siena Miller, Reese Witherspoon and more in self-care. With their 4-night program, the sister duo helps you understand the value of taking time out for your body and mind through self-care workshops, sunrise yoga, healing salt spa treatments, night kayaking and more.
9. Aman Shima, Japan
This ryokan-inspired destination is where ancient Japanese culture and contemporary expression peacefully coexist. For about your worries with a relaxing soak in their natural hot spring and fall in love with minimalism with their architecture. If you stay too long, you just might consider moving in!
10. SHA Wellness Rebalance, Spain
Situated on top of a cliff overlooking the Mediterranean Sea, SHA Wellness Rebalance is perfect for a getaway to pamper and reconnect with yourself. The property offers both suites, private residences and they have some of the best wellness programs in the world. They provide a personalized health plan and also help you start new activities that you can harness once you return home.